Free Printable Kilt
Happythought's cute wee 'Printable kilt Bottle decoration' for any occasion. Well any party or event that needs a little bit of tartan. We have condensed  our ideas onto 3 colored tartans, red, green and blue. Mix and match our simple printable kilt to colours that suit your ideas for your party theme.
Just fill in your name and email address below (we will not share these details with any third party). Then click the button below and we will send you an email with a link to download your fantastic FREE Tartan bottle decoration, paper craft template.
Please read our Privacy Policy

3 colours of Paper Kilts: Red, green & blue. (See blue kilt template sheets)
We came up for the bottle kilt idea whilst researching and developing Happythoughts Burns Night digitals. A guide to help you celebrate one Scotland's most famous exports Rabbie Burns. Our eBook was aimed a people trying to hold a small informal Burns Night. A few chosen elements that are key success to memorable and uplifting Burns Night.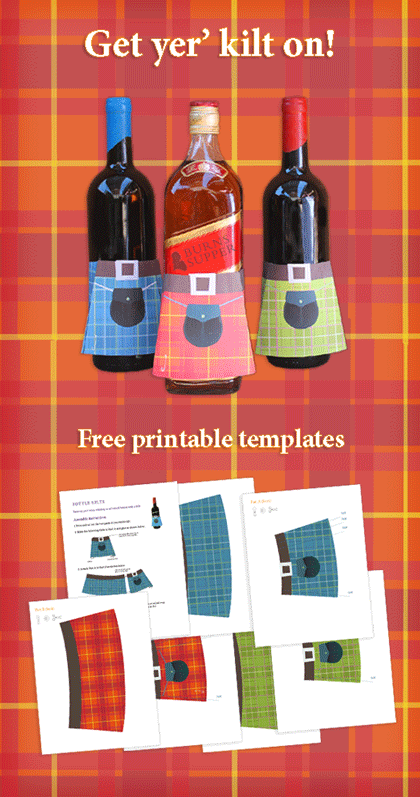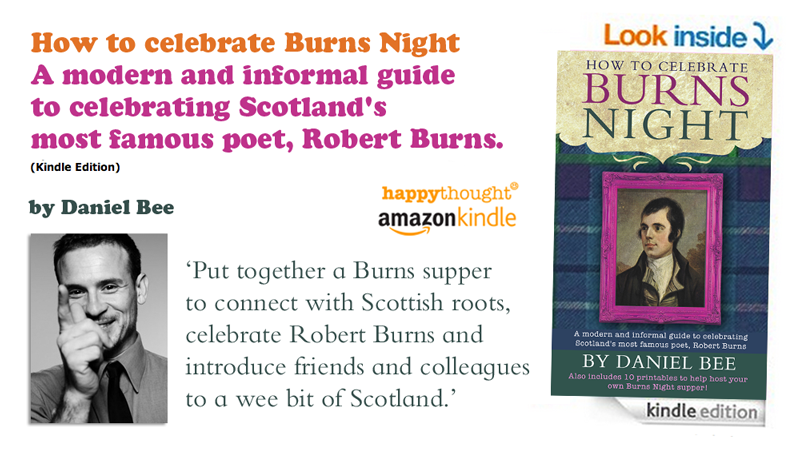 Click below to download Burns Night printables kit.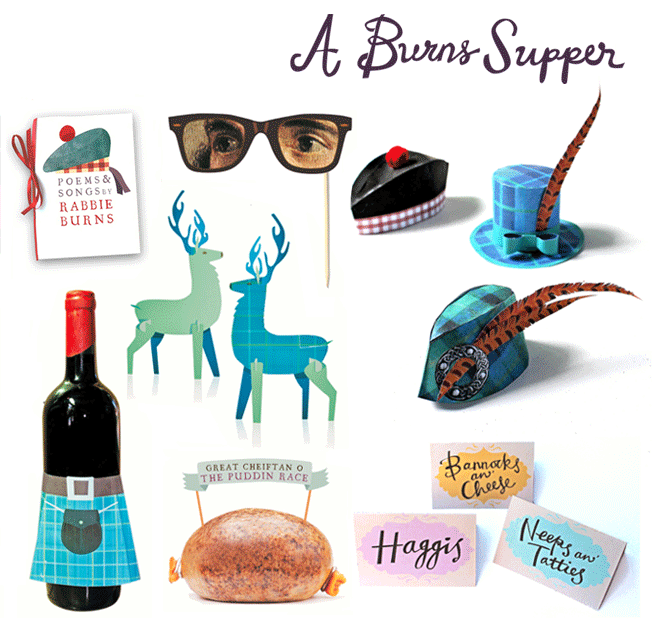 Burns Night Supper and Scottish themed digital and traditional scrapbooking papers for celebrating all things Scottish.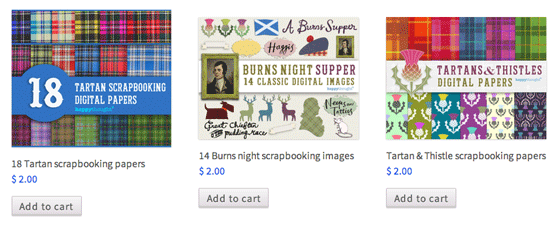 WHY CELEBRATE BURNS NIGHT?
The celebrations have become more than a simple appreciation of Burns poems and songs, great as they may be. Burns has become a symbol for Scotland and Scots all over the world. His national pride, strong beliefs in human equality and quick wit are celebrated worldwide. So celebrate wherever you are with a little bit of plaid (our printable kilt), a dram and some homely Scottish fare.
Short History of the Kilt
The kilt was first know as the great kilt, the breacan or belted plaid. The kilt is Highland Gaelic in origin and first appeared in the 16th century as a full-length garment whose upper half could be worn draped over the shoulder, or brought up over the head.
The philibeg or small kilt, also known as the walking kilt (similar to the modern kilt) was used by Highlander's employed in logging industries, charcoal manufacture and iron smelting.
We hope you enjoyed our free printable kilt decoration! If so, please give us a little love; by liking us on facebook, pinning us on pinterest or following us on twitter. Thank you!